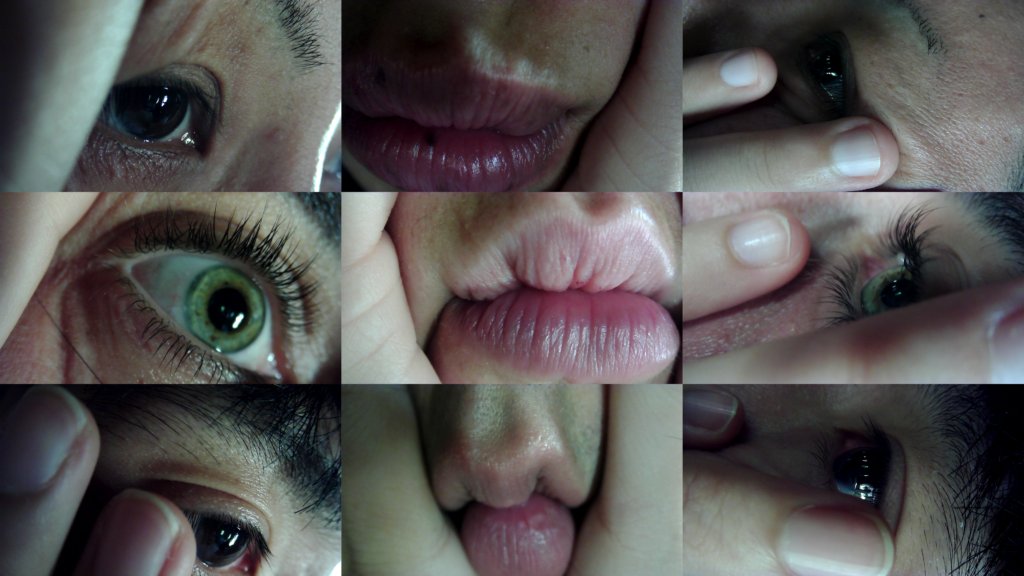 Created by John MacCallum and Teoma Naccarato
Choreography & Video Editing: Teoma Naccarato
Music: John MacCallum
Director of Photography: Cat Rider
Performers: Mizuho Kappa, Silvia Sisto, 江峰 Jiang Feng
III: Regard is a trio – of trios: 3 performers, captured by 3 closeup cameras, pieced together in a collective portrait in which movement bursts at the seams of stillness.
Created & Premiered at the Experimental Film Virginia Festival 2022.
The video is password protected. Please enter the password below, or email me to request access.